Support the North Idaho Family Group!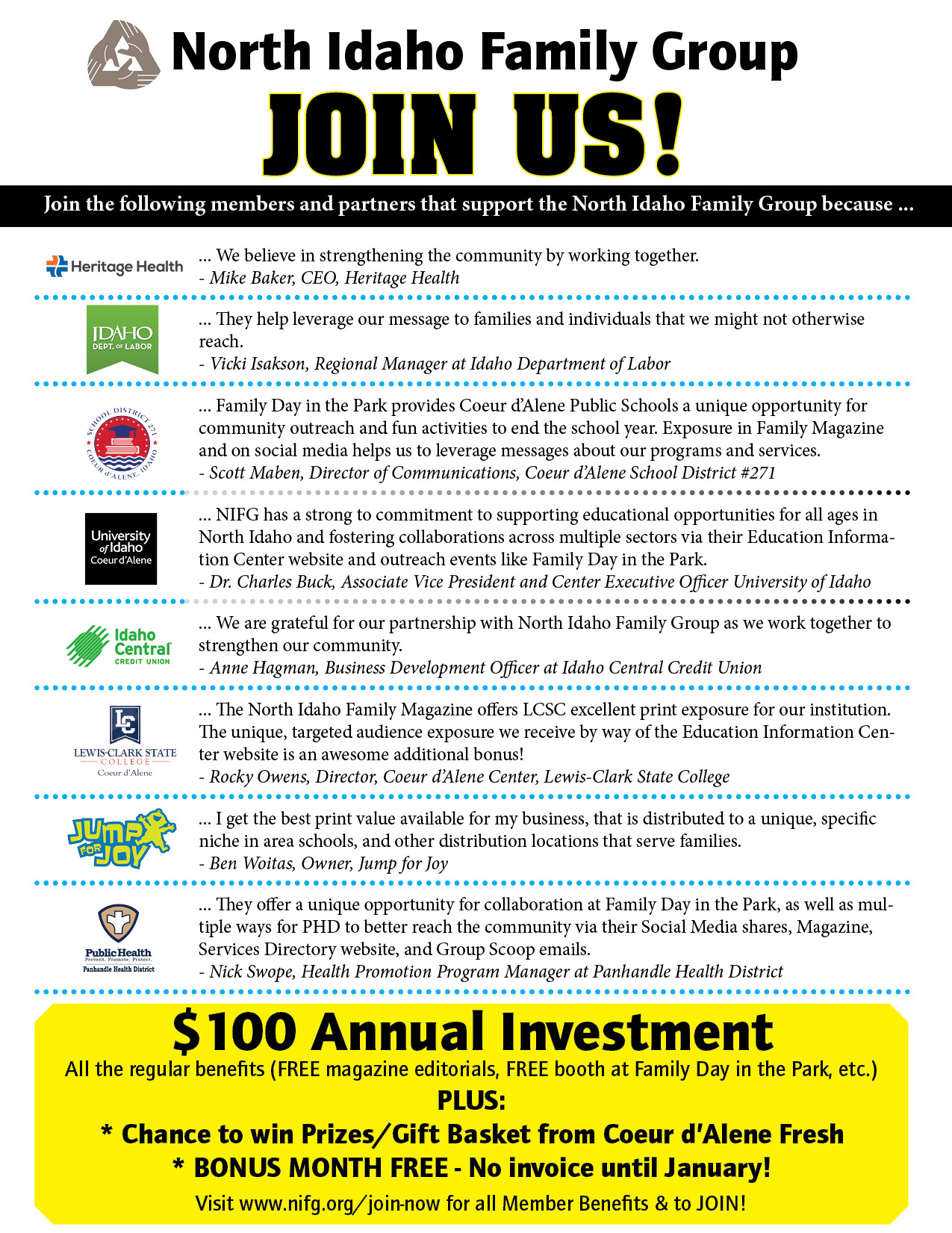 Family Member – $100 annual fee
You'll get a (250 word) article in one issue and possibly all issues if space allows. (Preference for articles is always given to members)
One $150 gift certificate toward an ad of your choice in one issue during your first member year.
Free Vendor booth for Family Day in the Park & Fancy Flea Market Event
Service directory listing in magazine and a link on www.nifg.org
Opportunity for inclusion in Bi-Monthly Group Scoop Newsletter
Social Media exposure on the North Idaho Family Magazine Facebook page
Join the North Idaho Family Group – $100 Annually
Whether you're a non-profit organization, public servant, local business, or a parent, it's easy and rewarding to become a member of the North Idaho Family group. Anyone can join! It's affordable, is a great way to support the community, and it's one of the least expensive ways to market your organization. Plus, it'll keep you informed about tips, resources, and provide helpful information about families and nonprofits.
Your membership fee covers administrative costs so we can communicate your message to the community and other nonprofit organizations and so we can share information about magazine topics, deadlines, service directory updates, and submission requirements. We'll also let you know about upcoming events, community outreach opportunities and affiliate programs you may benefit from. As a member you'll also receive copies of each publication when is comes out and we'll publish a link to your business or organization on the North Idaho Family Website. We keep things affordable!